My lovely girlfriend told me to write about her, so here I am.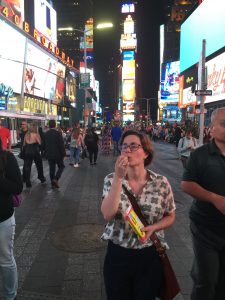 This is Pam. She's BMC class of 2016, and is the light of my life. I met her my sophomore year of college, and I instantly had a crush on her. She was traditions mistress at the time, and was running around getting everything prepared. So naturally, I volunteered myself for any and all events that would get me closer to her. We spent the first semester of my sophomore year getting to know each other- talking late into the nights, looking at the time and realizing it was 4am, watching the sun and the moon briefly share the same sky.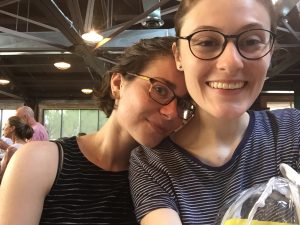 I remember once we watched the first snow fall of the year from my window late at night. The sky was dark, but the little flecks came down none the less. As it began to snow heavier and heavier, the sky began to reflect purple and pinks. I could feel the cold chill through the pane, but I remember looking over at her face pressed against the glass looking out in awe at the world outside. It was probably the most at peace I've ever felt.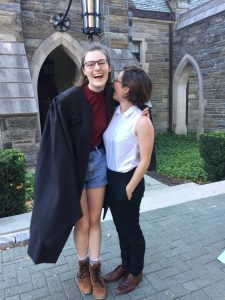 Forward to present day- this is us now! She's graduated (with HONORS- still so proud of her!) and working in Philly. Although we've had to work harder to see each other, we are still a big part of each others lives. It's really reassuring to know that if anything happens, she's only a phone call or a short train ride away.
In this year of #RelationshipGoals:
We made each other our emergency contacts for school/work
We're gonna spend our first solo-holiday together!
We took our first vacation together (NYC!)
She shared her chocolate shake with me once and I think it means that we're practically betrothed.