Today I was granted the very special ability to share the internship I did over the summer with the greater Bryn Mawr community! Bryn Mawr's LILAC (a well known acronym for "The Leadership, Innovation, and Liberal Arts Center) arranged an informational Question&Answer walk around with individuals whose summer internships were funded by the college. Over 170 students had their internships funded by LILAC! It's such a great opportunity. If you go to Bryn Mawr, you should 100% look into it. It was such a blessing to have my internship paid for by the college, otherwise I wouldn't have been able to economically afford taking off time from working to do an unpaid internship over the summer.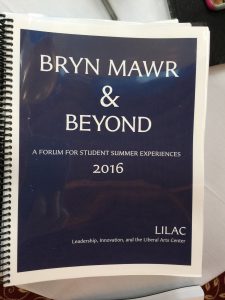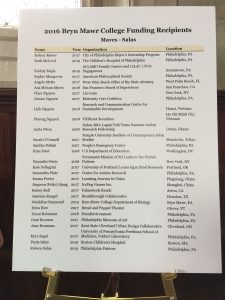 This morning I ate two chocolate covered doughnuts with Halloween themed sprinkles and talked to curious individuals about what I did this summer! This summer, I worked at the State Attorney's Office in West Pam Beach, Florida. I was an intern in the Homicide division, which was an interesting experience. I really loved the individuals who work in that division- they were all so helpful and kind to me. It was a hard summer because homicide tends to warrant a certain type of work required by individuals. Overall, I learned a lot, and was appreciative of my experience there.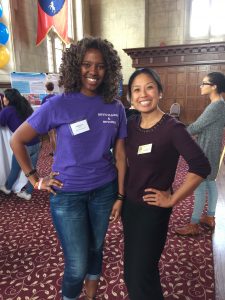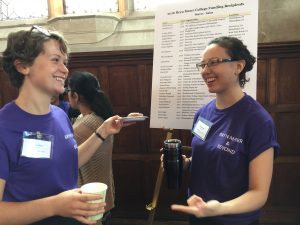 Even though I decided that law school and law as a profession weren't the right fit for me, I was so happy that I realized that in an internship versus three years into law school. I think doing a hands on experience of something that you want to pursue as a career is super important, especially if that career involves a lot of higher education and emotional labor. Granted, yes, I did look into a very specific and emotional branch of law that I could potentially go into, but that was the field that interested me the most, and I was beyond lucky to get the position in such a competitive division.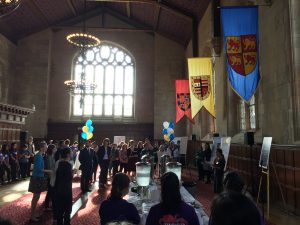 Now, to get a head start on the homework that I have so I can spend some time with Pam this weekend!