In the aftermath of what has been a very trying and emotionally draining election, Pam and I decided to try to find a sense of peace by going on a nice date and spending some quality time with one another.
For my Christmas gift last year, Pam and I were supposed to get massages, so we finally made the arrangements to get them done at Spa Terme Di Aroma. It was SO wonderful. Pam did all the work, so I can take no credit for finding this place. We went after she got out of work, and I finished classes, so it was really the perfect end to a long day. When we entered the space, we immediately noticed the aromatherapy oils that the technicians had infused into the air. It was such a relaxing setting- I felt like all of my stress was starting to melt away.
My technician was super sweet and kind, and told me that "I shouldn't be so tense for someone so young!" although she "can understand why- you all have a lot of stress on your plates these days." She told me that I needed to drink more water and moisturize because this winter was going to really ruin my skin (I'm trying!) and that I needed to stop keeping tension in my body (Where else should I put it!?) and that maybe I should do some daily stretches to keep myself from getting so tense (I will add that to my list). Then she started the massage! Honestly, I haven't felt so relaxed in literal months- it wasn't the type of "Oh, I'm so relaxed I'm going to fall asleep" it was the "I am so relaxed I now see what she meant by holding tension in literally every muscle of my body."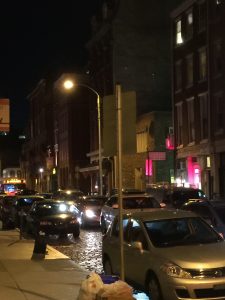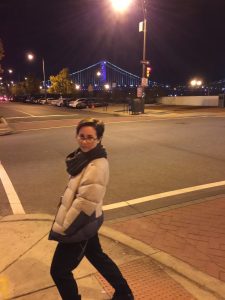 After re-entering the world, Pam and I walked to Zento, which is a contemporary Japanese restaurant in Old City. We had both been talking about how we had been really craving Japanese food, specifically tempura, so we decided that this was the ideal spot to grab dinner. Whenever Pam and I go out, we always eat "Family-style" which means that we get a bunch of things to share together, rather than two big meals. We find that not only is it more cost-efficient, but we also get to try more things on the menu. Plus, that was we can be a bit more adventurous in the things that we get.
We split the shrimp and vegetable tempura, agedashi tofu, spicy tuna roll, and the real crab roll. Although we noticed that "fried in some sort of something" was a recurring theme, we justified it because hey!- we haven't been on a fancy date night in forever. Plus, I've been living off of Goldfish for the last week, while she's been eating rice and beans, so we both deserve a little something special.
After dinner, we headed back to her home and enjoyed the skyline. I tried to get photos of the twinkling lights on some of the big boats at Spruce Street Harbor, but the lighting was not good so they came out completely dark, or they all came out blurry. However, I did snag this really pretty photo of the Ben Franklin Bridge. It was all light up, and the photo doesn't really do it justice.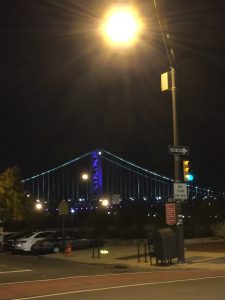 Overall, it was such a nice night. I haven't really gotten to explore Old City, but I would really like to go again and just walk around. Even though I'm back to the stressful reality of post election life, school work, and the end of term, I'm happy that I have a nice memory to hold on to until the next one.