This semester has been particularly hard on Kate, Meera, and myself. We've been though quite a lot together, for reasons I won't disclose. Regardless, everything that's happened this term found itself on the 18th story of a beautiful building in downtown Center City yesterday. The view was crazy.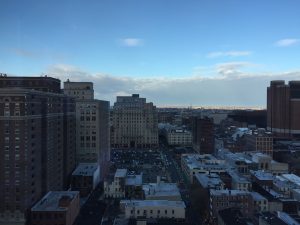 I'm a fan of skyline views anyway; having come from Miami, nothing beats the sun setting over the skyline when you're heading towards South Beach, and you're looking backwards to downtown. But wow- yesterday took my breath away.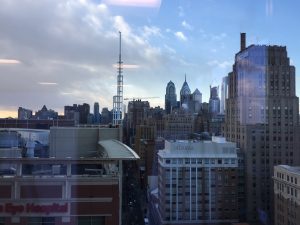 I think it was so amazing to me because we could see so far away- I was able to find the Walt Whitman Bridge, the weird domes by the Philadelphia zoo, and the power lines that I can see at night from Bryn Mawr. I felt look a bird looking down at everything. Kate and I stood by the window, trying to figure out what was what, and where things were.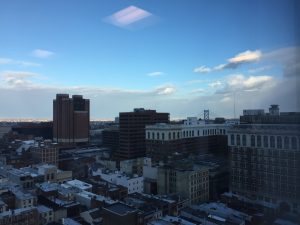 It was also really cool because we got a panoramic view from east to west, which was interesting in regards to cloud formations. Having learned about the types of clouds in like third grade, my recall was pretty lacking, but it was still really cool to watch them float by the windows, seemingly out of our reach.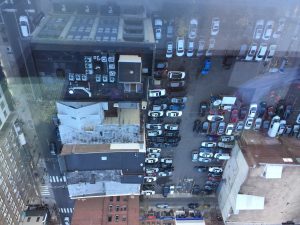 Then I made the mistake of looking down, and my fear of heights came back to full realization, and I felt vertigo kicking in. Kate was still enjoying the sights, so I quietly closed my eyes and waited for my fear to pass.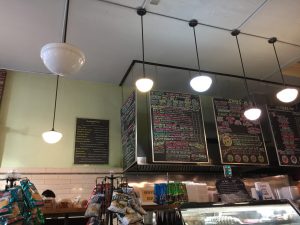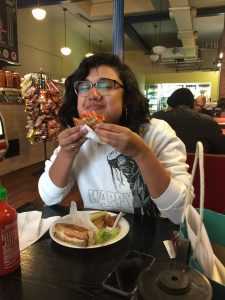 Later on in the day, we went to a restaurant called "Munches." It was a cute little deli, where Meera got a delicious tomato and grilled cheese sandwich with an avocado on the side. She was so happy- she kept telling us how it was the ideal sand which, and how this place made it perfectly, "The perfect proportion to bread and cheese."
After spending part of the day in the clouds, I'm happy that I made it back to the ground with my friends. It was kind of a day where I was able to realize how full circle things have come, but it was really relaxing and it really needed a day like that.