Happy Birthday to Me! I got to spend an amazing day at home with my parents. My mom made my favorite dinner (her baked chicken) and my dad made this amazing cake. The cake was called Gateau Concorde, which is a recipe from Gaston Lenotre. I'm about to get really nerdy so prepare yourself.
Lenotre (spelled Lenôtre but I can't get my keyboard to do the top hat over the "o") was a French chef, and was pivotal in french cooking, specifically pastries and desserts. The concorde cake was named after the plane that flew in 1969. The cake is a bit tricky and technical to make but it was very worth it. My dad spent a long time on it, but he indulged my silliness by letting me pipe the meringue. I wasn't quite good at it, and now have more respect for patissiers.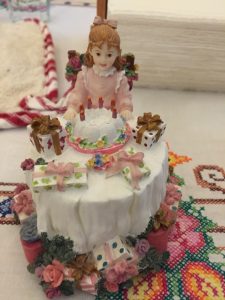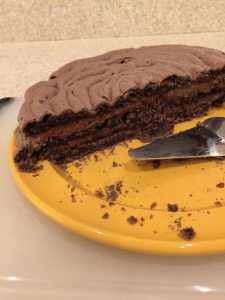 Whenever I'm anxious I watch baking videos to calm down, so actually getting to pipe the top part of the cake was pretty fun. Apparently this recipe is only meringue and mousse, but it 100% fooled me because I could have sworn it had a thin layer of gooey cake. Regardless it was delicious, and I think Pam would also have really loved it. I'm thinking I'll try to make it for her once we move in together.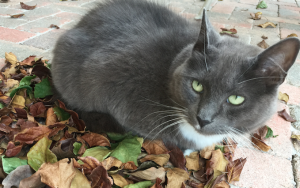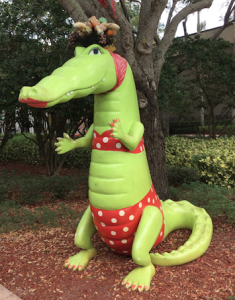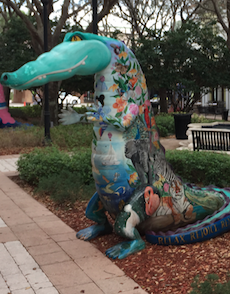 It was cute to see so many of my friends (even some that I haven't talked to in a while) wish me a good day. I think all this positive energy is helping me get over this stupid flu I've had for what feels like weeks! I'm feeling very loved, and very happy, so overall today was an excellent day.