When we first moved to Florida I was a rambunctious toddler who had a tendency to wander away to her next adventure. I was doing just that when I met Donna. Running towards her tree swing, I was more focused on the swing than on my father who was chasing after me. Luckily for me, Donna was able to slow me down long enough until my dad caught up with me. And that is how my family and her family became life long friends!
Donna introduced me to her son, Anthony. Ant is 364 days older than me, so I will never let him forget the one day that we're the same age. I was introduced to Donna's sister Susan, and her partner Kip, at around the same time as meeting Donna.
I've grown up with this parallel family! Donna and Susan have become like second mothers to me. I love them so dearly, and I am so thankful to have them in my life. It's interesting because whenever something big happens in my life my list of women to tell goes- Pam, Mom, Donna, Susan. Always! Susan and Donna are strong women, and have always been excellent role models to look up to. They've been with me through thick and thin, and they've taught me excellent life lessons (and some not so excellent ones- Donna taught me how to hook a worm when fishing)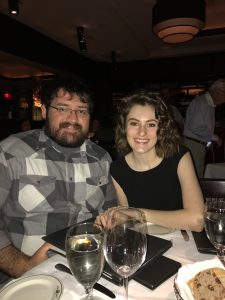 We try to see them when I'm in town for breaks, but we always make sure to celebrate Anthony's and my birthday together. Anthony is technically my oldest friend. I think that I'm his, too, but I'm not 100% sure. I'm going to give myself that title regardless. Anyway, yesterday we went out for our joined birthday dinner, and it was an amazing time. Not only did I get to see my family, but we got to enjoy a delicious meal together. I ate a lot more bread than I should have, but birthday bread doesn't count right??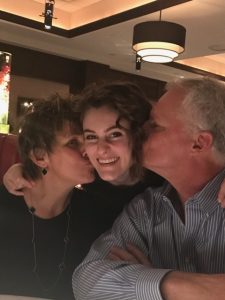 I'm happy that I have such wonderful people that I can call family. Even if they can't offer me a kidney because we're not genetic matches still doesn't mean they won't try, and I think that's pretty kind.